Home » Articles »

Recommended Reading
Recommended Reading
---
There are so many dog books out there, how are you to know which ones are any good?
Here is a list of our favourite books that will help you understand, live with and train your dog better - whether you are a beginner or more advanced dog owner/trainer, there is always more to learn!
BUY NOW from Wag School Books
THE CULTURE CLASH by Jean Donaldson
This is my absolute favourite book ever written on dogs. 2005 Expanded Edition! The book that has shaped modern thinking about canine behavior and the relationship between dogs and humans has been revised. Dogs are not humans. Dogs are clever and complex creatures that humans need to take the time to understand in order to live together successfully. You must read this book... because your dog sure can't!
BUY NOW from Wag School Books
DOGS ARE FROM NEPTUNE by Jean Donaldson
New expanded edition from Dogwise Publishing! Jean Donaldson is dogdom's most influential dog trainer and behaviorist and a best selling author. In 41 essays, Jean highlights the common and frequently wrong-headed notions people have about why dogs behave the way they do, and explains what really motivates your pooch and how to change behavior. The new edition is substantially updated with many new essays that are sure to both inform and delight you.
BUY NOW from Wag School Books
OH, BEHAVE! DOGS FROM PAVLOV TO PREMACK TO PINKER by Jean Donaldson
Jean Donaldson brings her considerable wisdom - and wit - to a wide variety of topics of interest to dog trainers and enthusiasts in this book from Dogwise Publishing. In 55 essays, Jean tackles issues ranging from the nature vs nurture debate, to the role of dominance in domestic dogs, to what are the most effective ways to train dogs. Along with her other best selling books, Oh Behave! is destined to be a classic in the literature on dog behavior.
BUY NOW from Wag School Books
MINE! A PRACTICLE GUIDE TO RESOURCE GUARDING IN DOGS by Jean Donaldson
Award Winner, Dog Writer's Assn. of America, 2002, Training and Behavior Book. A practical how-to guide on resource guarding/aggression - food bowl, object, bed, crate, owner, etc. - in dogs. Contents include: aggression basics, nature of resource guarding, kinds of resource guarding, Behaviorist vs. medical models, recognizing guarding, prognosis, safety tools, treatment overview, management, desensitization and counterconditioning, resource sample hierarchies, generalization, troubleshooting, body handling desensitization, operant conditioning.
BUY NOW from Wag School Books
FIGHT! A PRACTICLE GUIDE TO THE TREATMENT OF DOG-DOG AGGRESSION by Jean Donaldson
From the award-winning author of Culture Clash, Mine!, and Oh Behave! A practical guide to the treatment of dog-dog aggression. This down-to-earth manual will teach you how to use behavior modification to retrain a dog that bullies other dogs or becomes fearful when approached by other dogs. Includes descriptions of common types of aggression, assessing prognosis, remedial socialization, on-leash manners training, proximity sensitivity, play style and skills, resource guarding, and prevention.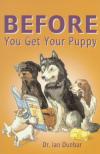 DOWNLOAD FREE OR BUY NOW from Dog Star Daily
BEFORE YOU GET YOUR PUPPY by Dr. Ian Dunbar
When you choose a new puppy, you need to meet six developmental deadlines before your puppy is just five months old. If your puppy fails to meet any of these deadlines, he will never achieve his full potential and will be playing 'behavioral catch-up' for the rest of hiss life. BEFORE You Get Your Puppy covers the first three developmental deadlines covering the period from puppy selection to your puppy's first week at home. The last three developmental deadlines that your puppy needs to meet before he is six months old are described in a second book — AFTER You Get Your Puppy
1st Developmental Deadline — Your Education About Puppy Education You need to complete your education about puppy education before you search for a puppy. You need to know how to select a good puppy and how puppies work. Selecting a puppy is similar to buying a car: Do lots of research beforehand and "test drive" a wide variety, especially including the one you intend to buy. But first, you need to learn how to drive. Specifically you need to know how to teach your puppy: where to eliminate, what to chew, when to bark, where to dig, to sit when greeting people, to walk calmly on-leash, to settle down and shush when requested, to inhibit biting behavior, to enjoy spending time at home alone, and to thoroughly enjoy the company of other dogs and people — especially strangers and children.
2nd Developmental Deadline — Evaluating Your Prospective Puppy's Progress Before you choose your puppy, you need to know how to assess your prospective puppy's current socialization and educational status. Regardless of breed or breeding, if socialization, errorless housetraining, and basic manners are not well underway by eight weeks of age, the puppy is already developmentally retarded.
3rd Developmental Deadline — Errorless Housetraining & Chewtoy-Training Make certain that an errorless housetraining and chewtoy-training program is instituted from the very first day your puppy comes home.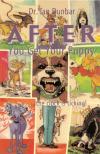 DOWNLOAD FREE OR BUY NOW from Dog Star Daily
AFTER YOU GET YOUR PUPPY by Dr. Ian Dunbar
AFTER You Get Your Puppy covers the last three developmental deadlines that your puppy needs to meet before he is six months old: : 4. The most urgent priority — Socializing Your Puppy to People, 5. The most important priority — Teaching Bite Inhibition, and 6. The most enjoyable piority —Continuing Socialization in The World at Large.
4th Developmental Deadline — Socializing Your Puppy to People Your Most Urgent Priority is to socialize your puppy to a wide variety of people, especially children, men, and strangers, before he is twelve weeks old. Well-socialized puppies grow up to be wonderful companions, whereas antisocial dogs are difficult, time-consuming, and potentially dangerous. As a rule of thumb, your puppy needs to meet at least one hundred people before he is three months old. Since your puppy is still too young to venture out to dog parks and sidewalks, you'll need to start inviting people to your home right away.
5th Developmental Deadline — Teaching Bite Inhibition Your Most Important Priority is that your puppy learns to inhibit the force of his bites and develop a "soft mouth" before he is eighteen weeks old. Whenever a dog bites a person, or fights with another dog, the single most important prognostic factor is the degree of bite inhibition and hence, the likelihood and seriousness of injury. Accidents happen. Someone may tread on the dog's paw, or a child may trip over the dog while he's gnawing a bone. A dog may snap and lunge at a person when hurt or frightened, but if the dog has well-established bite inhibition, it is unlikely the dog's teeth will puncture, or even touch the skin.
6th Developmental Deadline — Continuing Socialization in The World at Large The Most Enjoyable Priority of dog ownership is to introduce your well-socialized puppy to the world at large. Your dog will only remain sociable and confident if he continues to meet and greet at least three unfamiliar people and three unfamiliar dogs every day. Meeting the same people and dogs over and over is not sufficient. Your dog needs to practice meeting, greeting, and getting along with strangers, not simply getting along with old friends. Regular walks with your dog are as essential as they are enjoyable.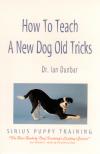 BUY NOW from Dog Star Daily
HOW TO TEACH A NEW DOG OLD TRICKS by dr. Ian Dunbar
Fun training with toys, treats, lures and rewards. Easy, fun-loving, dog-friendly methods for teaching a new puppy old tricks (such as basic manners), or for teaching an older dog (or older owner) who is new to training. A comprehensive workbook for the motivated dog owner, comprising sections on basic off-leash obedience, temperament training and behavior problem troubleshooting, in addition to a special introduction to training theory. The definitive text for lure/reward training — written from the dog's point of view and emphasizing natural motivational methods to teach your dog to want to do what you want him to do! Voted the #1 BEST BOOK by the Association of Pet Dog Trainers.
"How To Teach A New Dog Old Tricks is the best book by dog training's leading genius. The most relevant, important piece ever written on the subject of dog behavior and training. Some fields are lucky enough to be granted a giant: a figure whose contributions inspire awe and are unsurpassable. Ian Dunbar is that in dog behavior. There is no single person on the face of the planet to whom dog trainers and owners (not to mention dogs) owe more." Jean Donaldson (author of The Culture Clash)
BUY NOW from Wag School Books
ON TALKING TERMS WITH DOGS: CALMING SIGNALS by Turid Rugaas
Norwegian dog trainer Turid Rugaas is a noted expert on canine body language, notably "calming signals" which are signals dogs give other dogs and humans that denote stress. These are dogs' attempt to defuse situations that otherwise might result in fights or aggression. Companion DVD, 'Calming Signals: What Your Dog Tells You', is also available. The DVD shows footage of many calming signals, how dogs use them, and how you can use them to calm your dog.
BUY NOW from Wag School Books
DON'T SHOOT THE DOG! THE NEW ARE OF TEACHING AND TRAINING by Karen Pryor
One of our best selling teaching and training books. Not exclusively a dog training book - author is famous as an early dolphin trainer. Outlines 8 methods for putting an end to all kinds of undesirable behavior without yelling, threats, force, punishment, guilt trips - or shooting the dog! The 10 laws of shaping behavior through affection training; how to combat your own addictions to alcohol, drugs, cigarettes, overeating or whatever; how to deal with such difficult problems as a moody spouse, an impossible teen, or an aged parent; PLUS housetraining the dog, improving your tennis game, keeping the cat off the table, and much, much more! This latest edition has an additional chapter, "Clicker Training, A New Technology." This covers the use of clickers in dog training, why it works, and how it has caught on. There is little or no practical application here, so we recommend Karen's Clicker Training Start-up Kit (DTB503) or Clicker Training for Dogs (DTB622). This book is the theory!

Whatever the task, whether keeping a four-year-old quiet in public, housebreaking a puppy, coaching a team, or memorizing a poem, it will go faster, better, and be more fun if you know how to use reinforcement. -- Karen Pryor
BUY NOW from Wag School Books
REACHING THE ANIMAL MIND by Karen Pryor
Karen Pryor is recognized by modern dog trainers as the guru of the clicker/marker training movement which is now widely accepted to be the best way to train dogs, not to mention other animals. In this wonderful new book, Karen recounts her lifetime of experiences working with animals ranging from dolphins to dogs, what she has learned about training, and what animals have taught her. A great new addition to the literature on animal training by the author of the best selling book Don't Shoot the Dog.
"Karen Pryor has been at the forefront of humane and science-based training for decades, and this book shows us why. With compelling stories and accessible science, Reaching the Animal Mind is an inspiration for everyone who loves animals and wants to train them with compassion and respect. Whether you're an experienced clicker trainer or someone who just wants their dog to stop barking without having to yell, you really, truly want this book!" - Dr. Patricia McConnell, author of The Other End of the Leash and Tales of Two Species
BUY NOW from Wag School Books
THE OTHER END OF THE LEASH by Patricia McConnell
When humans communicate with dogs, a lot can get lost in the translation. Focusing on human behavior, Dr. McConnell teaches readers how to retrain themselves to speak consistently in a language dogs understand and avoid sending conflicting and confusing messages. The new insights into human and dog interaction will forever alter and improve our relationship with our best friends. Combines true stories, scientific perspective and professional dog training tips.
BUY NOW from Wag School Books
FOR THE LOVE OF A DOG - UNDERSTANDING EMOTION IN YOU AND YOUR BEST FRIEND by Patricia McConnell
Trish McConnell's latest book takes a look at canine emotions and body language. Like all her books, this one is written in a way that the average dog owner can follow but brings the latest scientific information that trainers and dog enthusiasts can use. Learn about similarities and surprising differences between the canine and human brains and how current scientific studies have led the author to conclude without a doubt that dogs share a profound emotional life with us. A must-read for ALL dog lovers.
BUY NOW from Wag School Books
THE POWER OF POSITIVE DOG TRAINING by Pat Miller
Winner of AABP 2008 Multi-Media Awards for Excellence - Best Dog Behavior Book for Owners (Books on behavior problems and/or behavior modification written for dog owners)

UPDATED 2ND EDITION! Demonstrates how you can train your dog, have fun, and build a lasting relationship at the same time. Walk away from punishment-based training methods and learn how you can reward your dog to obtain and reinforce the behaviors you could only dream about achieving. When you apply the training methods in this book and follow the unique six-week training program, your dog will learn to think and to choose proper behavior. You and your dog can become an unbeatable team, capable of addressing any challenge you may encounter.
BUY NOW from Wag School Books
HOW TO BEHAVE SO YOUR DOG BEHAVES by Sophia Yin
Learn how our behavior affects the personality of our dogs. Although you may not be aware of it, every interaction you have with your dog, each pat on the head, cluck of disapproval, or offer of a treat, your dog is learning something. Whether he is learning something you want him to learn is another matter. If you want a well-behaved dog, you're going to have to modify your own behavior in order to modify his. The best way to achieve this is to understand how dogs think and learn. Dr. Yin's positive approach to correcting and training your dog's behaviors will help you see the world from your dog's perspective and provide the necessary training tools to effect astounding behavioral changes. Offers a positive behavioral approach to training, ways to effectively communicate with your dog, behavior and problem solving exercises broken down into simple 5 Minute sections, spot quizzes to reinforce learning and comprehension, and realistic examples of converting training exercises into fun games.
BUY NOW from Wag School Books
EXCEL-ERATED LEARNING - EXPLAINING HOW DOGS LEARN AND HOW BEST TO TEACH THEM by Pamela Reid
Great news for those of you who have wanted to read a book that explains animal learning in a manner that is easily understood and entertaining. With the freedom of understanding 'how your dog learns' comes the ability of making the process easy, efficient and enjoyable for your dog. You'll be in a position to excel-erate your dog's learning! Agility enthusiast, obedience competitor and psychologist Dr. Pamela Reid introduces you to cutting-edge scientific techniques in dog training including, autoshaping retrieval (i.e., letting the dog train itself), and 'errorless discrimination learning' for teaching scent articles and directed jumping. The combination of a relaxed writing style and numerous examples that relate to dog training makes learning theory actually fun to learn.
BUY NOW from Wag School Books
DOMINANCE IN DOGS - FACT OR FICTION? by Barry Eaton
You may have read books or seen TV shows that tell you that your dog will seek to dominate you, your family members and other pets unless you become the "alpha" and put him in his place. The theory is that since dogs evolved from wolves and wolves (supposedly) form packs with strict pecking orders and battle each other to become the pack leader, your dog will do the same within your household.
In this new US edition, author Barry Eaton separates out the facts from the fiction regarding dominance in pet dogs, presenting the reader with the results of recent research into the behavior of wolves and the impacts of selective breeding on the behavior of dogs. The results may surprise you and will surely inform you.
You will learn:

• Wolves in the wild do form packs, but they are largely peaceful and cooperative family units.
• Many of the behaviors and drives that wolves live by have virtually disappeared from pet dogs due to the impact of selective breeding.
• Poorly trained or under-socialized dogs may engage in certain behaviors such as resource guarding (food, toys) that may make them appear to be trying to assert dominance. However, these are problems that can be brought under control by training and management and will not be solved by an owner trying enforce his or her dominance over the dog.
• Many of the training or "pack" rules associated with those who claim you must dominate your dog have no basis in reality in terms of wolf behaviors and. if taken to an extreme, can be harmful to your dog.
• A simple and logical set of guidelines to raise and train a dog in a positive and effective manner.


What dog trainers are saying about Barry Eaton's Dominance in Dogs

Learning is best done by challenging the old mythologies and this book surely does that.
Prof. Ray Coppinger

Thanks for the opportunity to see your fantastic book. Excellent. We do have an uphill battle as the sheer amount of repetition of the Dominance concept has cemented it into the public land.
Jean Donaldson

Dominance in Dogs, Fact or Fiction is a little book with a big message. Without wasting words, Barry Eaton dispels the dominance myth and its insidious rank-reduction program, which is nothing more than an arduous task for owners to make their poor dogs' lives a misery.
Dr. Ian Dunbar
BUY NOW from Wag School Books
WHEN PIGS FLY! TRAINING SUCCESS WITH IMPOSSIBLE DOGS by Jane Killion
Do you have an impossible dog? Some breeds of dogs and mixes have a reputation as "impossible" to train. Hounds, terriers, and other breeds are often called pig-headed and even untrainable. Learn these "Pigs Fly" methods and take advantage of the natural strengths of these independent and intelligent dogs. Help your dog become a wonderful companion or a formidable canine athlete. Clicker and reward-based training that is fun to use.
Winner of The Merial Human Animal Bond Award
Winner of the 2008 Indie Book Awards for Animals/Pets
Winner of the IIACAB Award for 2007 Best Dog Book (Misc.)
BUY NOW from Wag School Books
CONTROL UNLEASHED - CREATING A FOCUSED AND CONFIDENT DOG by Leslie McDevitt
Learn how to turn stress to confidence and distraction to focus using methods that are 110% positive. Leslie McDevitt's versatile Control Unleashed program is designed to help "dogs with issues" learn how to relax, focus, and work off-leash reliably in either stimulating or stressful situations. Whether you're training a challenging dog on your own, an instructor trying to figure out how to help dogs in your classes, or an instructor who wants to design a special program just for stressed out dogs, this book is for you.
BUY NOW from Wag School Books
DON'T LEAVE ME! STEP-BY-STEP HELP FOR YOUR DOG'S SEPARATION ANXIETY by Nicole Wilde
Does Your Dog Hate to be Left Alone? Does your dog destroy things when you're away? Does he bark, howl, or have potty accidents in the house? Do you come home to a dog who is wild-eyed and panting? If so, your dog may have a separation issue. But not to worry! The solution is right here in your hands. This interactive workbook will guide you step by step to teach your dog to feel comfortable when left alone.

You'll learn about:

* The role of management, nutrition, and exercise * Whether pharmacological intervention could help * How to build your dog's confidence * Creative management solutions * Step-by-step behavior modification protocols * Alternative therapies that can be invaluable * How to put it all together in a customized plan

Yet another beautifully written book by Nicole Wilde. Nicole combines her expertise in behavior modification with easy to follow guidelines, useful resources, and alternative remedies. This book will be extremely helpful to any owner of a dog with separation issues. – Ian Dunbar, Founder of the Association of Pet Dog Trainers

As someone who (long ago) dealt first hand with a dog who had severe separation anxiety, I wish that way back then I'd had the information contained in Nicole Wilde's gentle and compassionate book, 'Don't Leave Me!' Holistic, thoughtful and clear, 'Don't Leave Me!' offers solid practical information for owners struggling with how best to help a dog suffering from separation anxiety. Wilde's own experience with S/A, combined with her professional expertise, is behind her understanding of all she discusses and recommends. Options range from time proven behavioral modification to psychotherapeutics to some promising new nutraceuticals and even pressure wraps, and how best to decide which combination of options may be most effective. Highly recommended, this book is a gift for those trying to help the dogs. - Suzanne Clothier, author, And Bones Would Rain from the Sky


BUY NOW from Wag School Books
THE PERFECT FOUNDATION - CLICKER TRAINING BOOK AND DVD'S by Kay Laurence
Level 1 & 2 Revised and Updated - Combined from the very successful Foundation and Novice books of the Clicker Trainer's course, it becomes the essential route to teach yourself clicker training.

Learn the key skills of using and managing rewards, how and why the clicker works, adding names to behaviours, basic shaping and targeting techniques. Enjoy the challenge of planning your dog's learning, breaking the behaviours into small achievable chunks and develop your shaping skills. Finally taking this creative and careful learning through to ultra reliable behaviours and at the same time having great fun with your dog.

Clicker training has come of age. It is no longer the "new fad". It is being recognised as the major contributor to the future of dog training and interaction with animals. Many people are investing their energy and passion into bringing the techniques into everyday use, and at the same time discovering a new understanding of behaviour.

This book includes two DVDs, demonstrating the techniques taught at the Wag More Barn, in Gloucestershire.
BUY NOW from Wag School Books
LIVING WITH KIDS AND DOGS...WITHOUT LOSING YOUR MIND by Colleen Pelar
At last! A kids-and-dogs book written by someone who "gets it!" Simple, realistic advice to help ensure that the relationship between their kids and their dog is safe and enjoyable for all. You will learn how to help your child and dog develop a strong relationship, built on trust and cooperation; set your family up for success with a minimum of effort; recognize canine stress signals and know when your dog is getting worried about normal kid activity; identify serious behavior problems before someone gets hurt; prevent your child from becoming part of a growing statistic - children who have been bitten by a dog.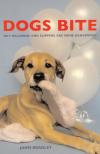 BUY NOW from Dog Star Daily
DOGS BITE BUT BALLOONS AND SLIPPERS ARE MORE DANGEROUS by Janis Bradley
Dogs are dangerous. And they are more dangerous to children than to adults. Not as dangerous of course, as kitchen utensils, drapery cords, five-gallon water buckets, horses, or cows. Not nearly as dangerous as playground equipment, swimming pools, skateboards, or bikes. And not remotely as dangerous as family, friends, guns, or cars.
Here's the reality. Dogs almost never kill people. A child is more likely to die choking on a marble or a balloon, and an adult is more likely to die in a bedroom slipper related accident. Your chances of being killed by a dog are roughly one in 18 million. You are five times more likely to be killed by a bolt of lightning.
The supposed epidemic numbers of dog bites splashed across the media are absurdly inflated by dubious research and by counting bites that don't actually hurt anyone. Even when dogs do injure people, the vast majority of injuries are at the Band-Aid level.
Dogs enhance the lives of millions more people than even the most inflated estimates of dog-bite victims. Infants who live with dogs have fewer allergies. People with dogs have less cardiovascular disease, better heart attack survival, and fewer backaches, headaches, and flu symptoms. Petting your dog lowers stress and people who live with dogs just plain feel better than people who don't.
Yet lawmakers, litigators and insurers press for less dog ownership. This must stop. We must maintain perspective. Yes, dogs bite. But even party balloons and bedroom slippers are more dangerous.
BUY NOW from Wag School Books
DOG LANGUAGE - AN ENCYCLOPEDIA OF CANINE BEHAVIOUR by Roger Abrantes
Here is a well-illustrated A-Z guide to canine body postures. Organized in alphabetical order and cross-referenced with excellent black and white line drawings. This book is a must to understand canine body language and the evolution of the domestic dog.

Author Roger Abrantes is an internationally know ethologist from Denmark who presents his research around the world.